"One of the 25 Best Films of The Year" - A.O. Scott
25 Favorites From A Year When 10 Aren't Enough
"The currents of rage, fear, fiery determination and finally triumph that crackle through David France's inspiring documentary, "How to Survive a Plague," lend this history of the AIDS Coalition to Unleash Power a scorching electrical charge." - Stephen Holden
They Wouldn't Take No For An Answer In The Battle Against AIDS
"...little credit had been given to the activists who worked tirelessly throughout the '80s and early '90s, in many cases laying down in the streets to try to bring attention and money to the disease. So [director David France] set out with a small film crew and began collecting video footage from the era. He also met with more than a dozen prominent activists and veterans of the movement who appear in the film, which charts the journey of the disease from the first days, when a rare skin cancer called Kaposi's sarcoma began mysteriously appearing on the bodies of gay men all over New York, until the advent of antiretrovirals 15 years later." - Jacob Bernstein
A Story of AIDS, From The Beginning
"I sat down to watch "How to Survive a Plague," a new documentary about the history of the AIDS epidemic, expecting to cry, and cry I did...I expected to be angry. Here, too, I wasn't disappointed. What I didn't expect was how much hope I would feel. How much comfort. While the movie vividly chronicles the wages of bigotry and neglect, it even more vividly chronicles how much society can budge when the people exhorting it to are united and determined and smart and right. The fight in us eclipses the sloth and surrender, and the good really does outweigh the bad. That's a takeaway of 'How to Survive a Plague,' and that's a takeaway of the AIDS crisis as well." - Frank Bruni
Op-Ed: The Living After The Dying
---

"One of the Top 10 Movies of the Year" - David Edelstein
David Edelstein's Top Ten Movies of 2012
---

"Words like 'important' and 'inspiring' tend too often to be meaninglessly attached to non-fiction filmmaking, but in the case of David France's compelling snapshot of a revolutionary period in AIDS treatment, they are amply justified... An epic celebration of heroism and tenacity, and less directly, a useful template for any fledgling activist movement, demonstrating the effectiveness of inside/outside strategy." - David Rooney
How To Survive A Plague: Sundance Review
---

"Even if you lived through this era, went to protests, wept over the AIDS quilt and believed yourself aware, director David France's assured, seamless directorial debut, rich with archival footage, will teach you something about courage, dedication and the power of well-directed anger...It's never too late to say, see this movie." - Mary Pols
Top 10 Movies We Missed This Year
"Brilliant" - Maia Svalavitz
How To Survive A Plague: Q&A With ACT UP's Peter Staley on Effective Activism
---

"The 2nd best film of the year" - Wesley Morris
"It's hard to overstate how ingenious France's formal choices are...The material has been shaped in an artful manner that devastates, rouses, and shames." - Wesley Morris
'How To Survive A Plague' looks back at AIDS activism's Power
"David France amassed an epic amount of material from the desperate days of AIDS activism. He sifted through 700 hours of footage, and he recorded nearly 100 hours of original interviews with prominent activists, many of whom wept as they told their stories of survival...Despite the overwhelming tragedy of the AIDS era — since recognition of the virus in the early 1980s, HIV has taken the lives of tens of millions — France...said he doesn't feel as though he's telling "an AIDS story. The story is about activism and how it can work, how soaringly successful it can be." - James Sullivan
'How To Survive A Plague' A Triumph of Activism
---

"Riveting...moving and essential." - Bruce Diones
The Film File: 'How To Survive A Plague' Review
---

"...Quickens the pulse like a thriller and rouses passions as well as any drama."
25 Movies To Watch Before Oscar Night
"Rigorous, impassioned, and powerful-as-hell." - Lisa Schwarzbaum
"As this stirring, scrupulous doc reveals, the members of ACT UP fused the fervor of revolutionaries, the tenacity of trial lawyers, and the rage of the dispossessed to change the very shape of the epidemic. In doing so, they found hope where there had been only death...Rating:A-" - Owen Gleiberman
'How To Survive A Plague': Review
---

"…Former Newsweek writer David France artfully recounts the history of the activist group 
ACT UP—whose iconic logo was SILENCE = DEATH—in his masterly film How to Survive a Plague." - David Ansen
---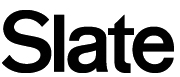 "One of the ten best movies of 2012...If its essence could be bottled, David France's fierce, heartbreaking documentary about the very early days of AIDS activism could serve as a tonic for demoralized political organizers, a bracing reminder that change is possible when a group of committed people come together to fight injustice, indifference, and prejudice...don't miss this cathartic, inspiring film." - Dana Stevens
---

"One of the top 12 movies of the year" - David Edelstein
David Edelstein's Top 12 Movies of the Year
"What saved the day was the stubborn persistence of its members, together with the scientific breakthroughs that led to protease inhibitors and combination therapies. Those new tools restored many near-corpses to life and cut the number of AIDS-related deaths in New York by a staggering 50 percent...Occupy movements, take note." - Ella Taylor
A Modern 'Plague' and the Heroes Who Tamed It
---

---

"The first documentary that I have seen that does justice to this story of a civil rights movement rising from the ashes of our dead." - Andrew Sullivan
The Dish: Biased and Balanced - How To Survive A Plague
"...A stirring chronicle of ACT UP's campaign to pressure the scientific and medical community to find more drugs for people with AIDS." - Stephen Farber
New Documentary "How To Survive A Plague" Details ACT UP's Heroic Role in AIDS Battle
---

"The 3rd best movie of 2012...A brilliant blueprint on how to spark a revolution. The activists who were highlighted in this film are American heroes to us all — gay, straight, black, white, male or female." - Clay Cane
Review: How To Survive A Plague
---

"The most satisfying cinematic moment I've experienced all year occurs during the last 15 minutes of David France's documentary How To Survive a Plague...What works like a movie twist feels like an epiphany in this chronicle of the first nine years of the AIDS advocacy group ACT UP. Just know that if you care about social justice and gay rights, you should see this film. And if you don't know much about ACT UP's history, you will be wowed." - Rich Juzwiak
How To Survive A Plague, How To Make An Uplifting Documentary About AIDS
---

"Electrifying...a magnificent documentary." - Chuck Wilson, LA Weekly
---

"Both gripping and wrenching -- not to mention thrilling -- David France's documentary recalls a slice of recent history that is in danger of being lost." - Marshall Fine
Movie Review: How To Survive A Plague
---

"When it's over, this documentary lingers as a testament to extraordinary human bravery. It stands as one of the most heartbreaking and suspenseful sagas of the year.*****!" - Amy Biancolli
Review: How To Survive A Plague
---

"A 1992 protest that climaxed with a mass depositing of cremains onto the White House lawn gains incalculable emotional traction via multiple mini-cams capturing tears and goodbyes. 'I love you, Michael,' one man cries out as the ashes he bears go over the fence and the mounted police close in. What appeared, at least as it was presented by the national media, to be a reckless act of civil disobedience is now an urgent and painful group requiem captured on the fly." - Bruce Bennett
A Writer Goes To The Video Tape
---

"One of the best documentaries I saw in 2012" - Roger Ebert
Some of the Year's Best Documentaries
"The film spotlights scientist, researchers and a retired chemist, not all of them HIV-positive, who did invaluable work in calling attention to a treatment protocol and promising drugs worldwide. 3 1/2 Stars." - Roger Ebert
Review: How To Survive A Plague
---

"Presents a valuable template for how grassroots activism can temper societal prejudice and challenge governmental indifference in the face of a mysterious and remorseless killer." - Bruce DeMara
How To Survive A Plague: Desperation Meets Ingenuity
---

"Expertly compiled from hundreds of hours of archival footage...France's documentary captures the fury and unflagging commitment of ACT UP to target those in power who did nothing to stop the disease. Present-day interviews with members who in 1987 doubted they'd live to see their 30th birthday deepen the film's impact as an essential document of queer—and New York City—history." - Melissa Anderson
Here's Who Saved The World: David France's Stirring History of ACT UP
---

"Tells the story of these activists and the organisations they built... in compelling detail. Their fight was a Gandhian one—using the tactics of non-violent civil disobedience, the creativity of the gay community, and the effective but tough slog of grassroots participatory democracy." - Chris Beyrer,
---

"Nothing less than a living, trembling document of one of the most pivotal moments in our history. See it." - Brian Juergens
Review: How To Survive A Plague
---

"Like the very best documentaries about political movements, How to Survive a Plague makes you feel humble and, at the same time, extraordinarily proud." - Stuart Klawans

---

"The Q&As that followed have paralleled the power of the film. They brought together two distinct demographics: Those that were there, and those that weren't. People who saw their own stories (often literally) on the screen alongside people who (often for the first time) saw the history of a collective moment that in many cases made their lives possible today. And they are eager to find out what they can do to follow in the footsteps they saw on screen." - Peter Knegt
Que(e)ries: Why Do We Need To Watch The Second Coming of the HIV/AIDS Documentary?
"An emotionally searing, awe-inspiring and ultimately empowering film that should be shown as Social Justice 101. France's film is the definitive ACT UP New York documentation that audiences in our Occupied world need to see." - Kate Walsh
Emotional and Inspiring 'How To Survive A Plague' Is One of the Best Documentaries of the Year
---

"Powerful beyond belief. Four Stars ****" - Sean P. Means
Sundance Review: How To Survive A Plague
---

"A veteran journalist who's been reporting on AIDS since the epidemic's earliest days, debuting helmer France and his first-rate collaborators have assembled a package as engrossing in human terms as it is historically informative. Artful editing, original scoring and music supervision make especially valuable contributions." - Dennis Harvey
Review: How to Survive a Plague
---
Additional Press:
LA Times "An exceptional portrait of a community in crisis and the focused fury of its response."
DavidMixner.com "Why The Oscar Nomination for How To Survive A Plague is So Important"
Minneapolis Star Tribune "Tremendously moving"
San Diego Reader "Best Documentaries of 2012"
Washington Blade "Undoubtedly, the highlight of the year in LGBT film"
Truth-Out.org "Offers something very rare in documentary filmmaking: a practical example of what form that action might take to achieve some measure of success."
PBS NewsHour "Remains so relevant to today's activists."
Paste Magazine "David France has assembled a superb record"
Philadelphia Weekly "A blueprint on how any oppressed minority can get shit done."
Portland Mercury "Should be required viewing"
DocumentaryChannel.com "The most moving film of the year."
Denver Post "An invaluable chapter of social history"
Seattle Times "serious, moving...astonishingly well-organized documentary."
Phoenix New Times "A means of galvanizing future discussion."
Greg In Hollywood "The Film of the Year"
Ion Cinema "A masterful ode to AIDS activism"
Edge Boston "Visceral and stirring...Don't miss this film."
Examiner.com "One of the best documentaries to come along in some time...A towering achievement."
amFAR "Powerful and deeply moving."
Smells Like Screen Spirit "Reveals that activism does work."
Vancouver Sun "A treasure trove of archival footage makes the story come alive as a medical thriller."

Newark Star Ledger "An undeniably powerful film."
Stage and Cinema "That this film exists at all is something of a miracle."
Movieline "How To Survive A Plague wins Gotham Award"
Pride Source "Q&A with 'How To Survive A Plague' director David France"
Straight.com "Action-movie fans will not be disappointed by first-time doc director David France's literally gritty...frequently kinetic tale."
Iowa State Daily "Students find out 'How To Survive A Plague'"
Film Journal International "Truly epic...will stand the test of time as the definitive account of an era."
Lincoln Journal-Star "Powerful, ultimately uplifting documentary."
Film Misery "Captivating and shocking...Grade: A"
Lost In Reviews "My generation needs to see this film."
429 Magazine "A movie that matters."